Our Story
Beekeeper's Garden is a small licensed apiary located in northern Lackawanna County, just a few short miles from Lackawanna State Park and the Endless Mountains Region of Northeastern Pennsylvania.  We currently maintain over 10 hives and practice organic and sustainable beekeeping methods.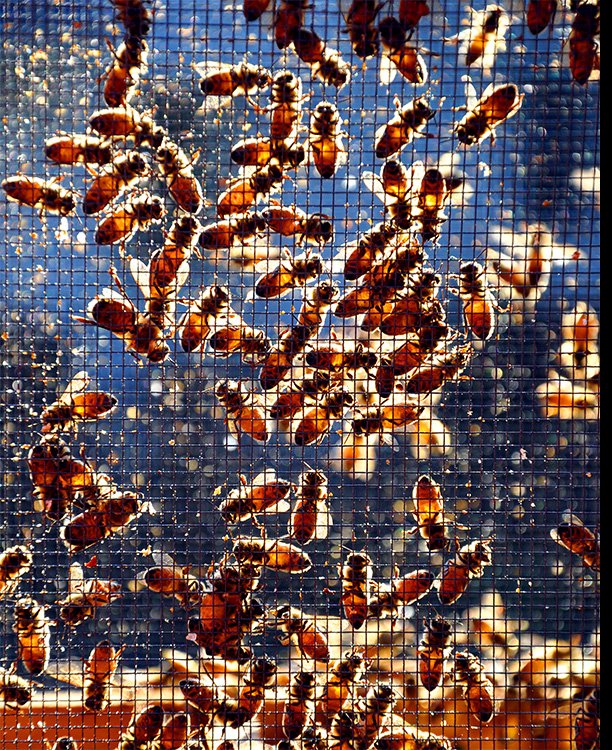 Beekeeper's Garden strives to practice the most practical and up-to-date integrated methods of pest management in order to become part of the larger solution to help save the bees. 

Our apiary was founded in 2010, with each new year presenting greater challenges with regard to local wildlife, especially black bears, which is why we made the silhouette of our very own special visitor a part of our garden logo.  What most people do not realize (and we certainly did not until we started keeping bees) is that Northeastern Pennsylvania is BEAR COUNTRY!

As our small backyard apiary matures, we continue to develop a discreet interest in local flora and the collection of artisanal honeys defined by the Pennsylvania landscape.  Our other artisanal edibles are created to include our honey as well as fruits and herbs grown in our gardens, all thanks to the honeybees and their pollinator friends. 

Beekeeper's Garden is a subsidiary of Wheatgrass Grower, LLC, and is registered with the Pennsylvania Department of Agriculture as an apiary and food processor.  

Welcome to our farm!

Meet the Beekeepers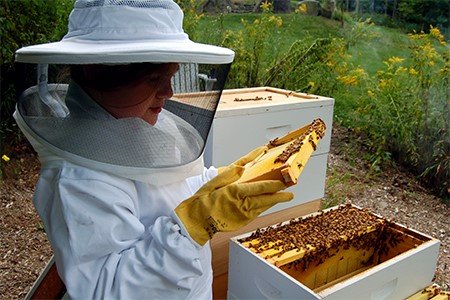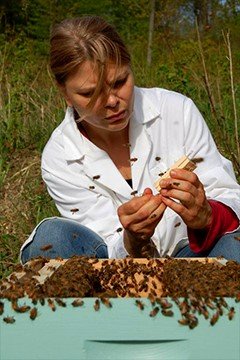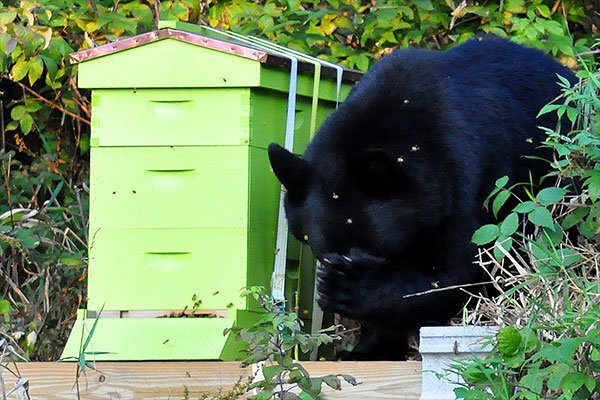 Left to Right: Zoe McGlynn (2011); Ellen McGlynn (2011); one of our curious bears (2012)
Ellen McGlynn has been beekeeping since the spring of 2010.  She co-founded the Lackawanna Backyard Beekeepers in 2012 and co-managed the club during its inaugural years while also creating her own small business, Beekeeper's Garden.  She received Master Beekeeper training from Cornell University in 2017-18 and is currently beekeeper and adjunct instructor for introductory beekeeping courses at Keystone College, LaPlume, PA. 

Zoe McGlynn has been beekeeping since the age of 8.  She assists with general beekeeping tasks, community educational programs, marketplace sales, and product development.
The bear is our apiary's ever-present security guard.