Contact Us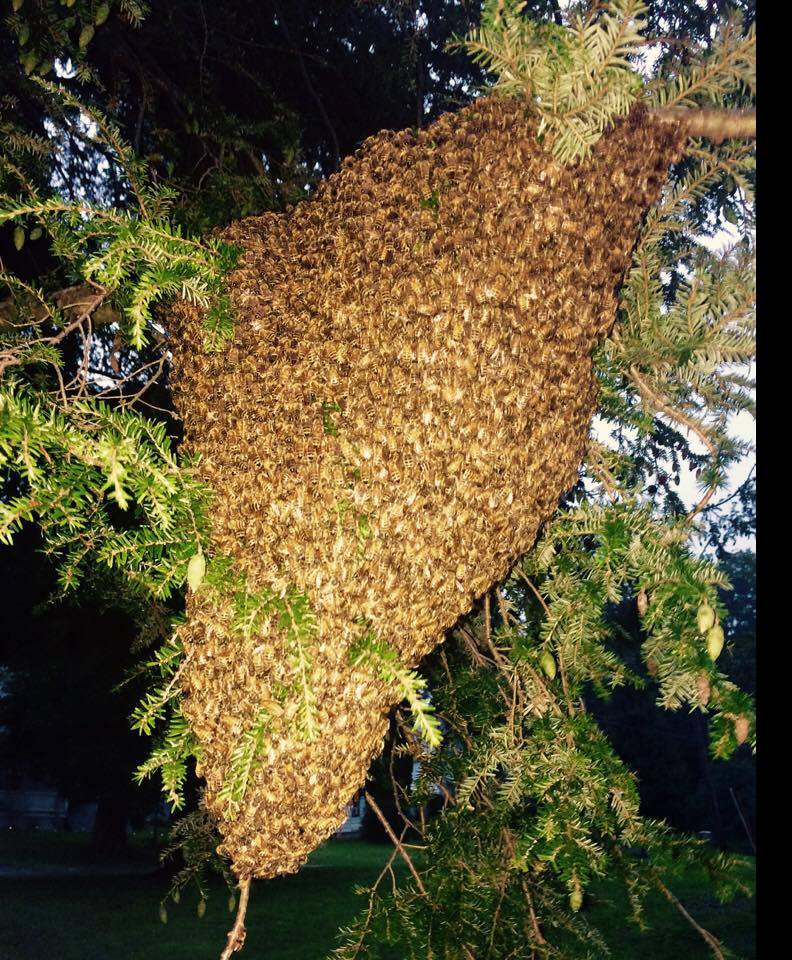 Email the beekeeper at ellen.mcglynn@beekeepersgarden.com

Office Phone (570) 587-5704
Cell Phone (570) 468-0045
Mailing address:
Beekeeper's Garden
c/o Ellen McGlynn
419 Carbondale Road
South Abington Township, PA 18411
Beekeeper's Garden is a private apiary with hours by appointment only. The best way to contact Beekeeper's Garden is via email.

Got a swarm? We can help! If you have suddenly noticed a large swarm of honeybees on your tree or fence or attached to some outdoor fixture, please give us a call at (570) 468-0045 and leave a detailed message. If you are located in the Clarks Summit area, we can more than likely remove them for free. We are not qualified, however, to remove honeybees that have already moved into walls or structures. If you have a problem with honeybees inside a structure, please contact the Lackawanna Backyard Beekeepers at their Facebook page: https://www.facebook.com/lackawannabackyardbeekeepers/. They can direct you to a specialist.

---
Need an interesting speaker for your classroom or event?
Beekeeper's Garden is available for talks and demonstrations throughout the summer months. Past demos have included educational programs for the Everhart Museum, Frances Slocum State Park, local schools, and various community organizations. As an employee of Kelly Educational Services during the school year, we already have all the necessary background checks in place to work with your student group. Pricing varies according to travel costs and organizational needs. Observation hive available June through September only. Please contact us with your idea. We would love to talk bees!