Free Delivery Area

Our current FREE DELIVERY schedule is as follows:
1.  MONDAYS:  North Abington, Waverly, Dalton, La Plume
2.  TUESDAYS:  Justus, Eynon, Archbald, Jessup, Peckville, Blakely, Olyphant, Throop, Dickson City
3.  WEDNESDAYS:  South Abington, Clarks Summit
4.  THURSDAYS and FRIDAYS: Dunmore and Scranton
* ORDERS MUST BE PLACED AT LEAST 24 HOURS IN ADVANCE OF DELIVERY DAY. 
* DELIVERIES ARE MADE BY 8PM ON SCHEDULED DELIVERY DAYS.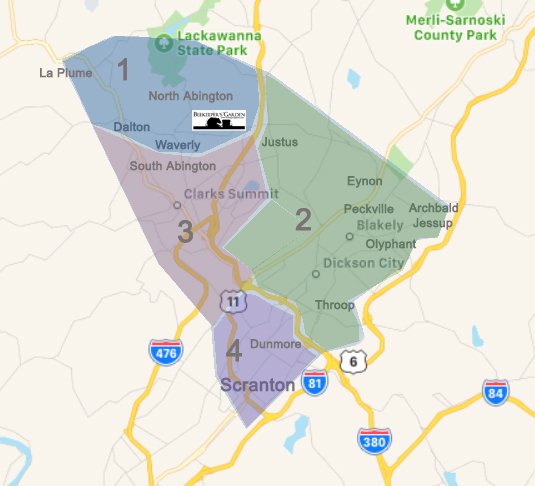 Schedule subject to change due to holidays, bad weather, or other unforeseen circumstances.