Services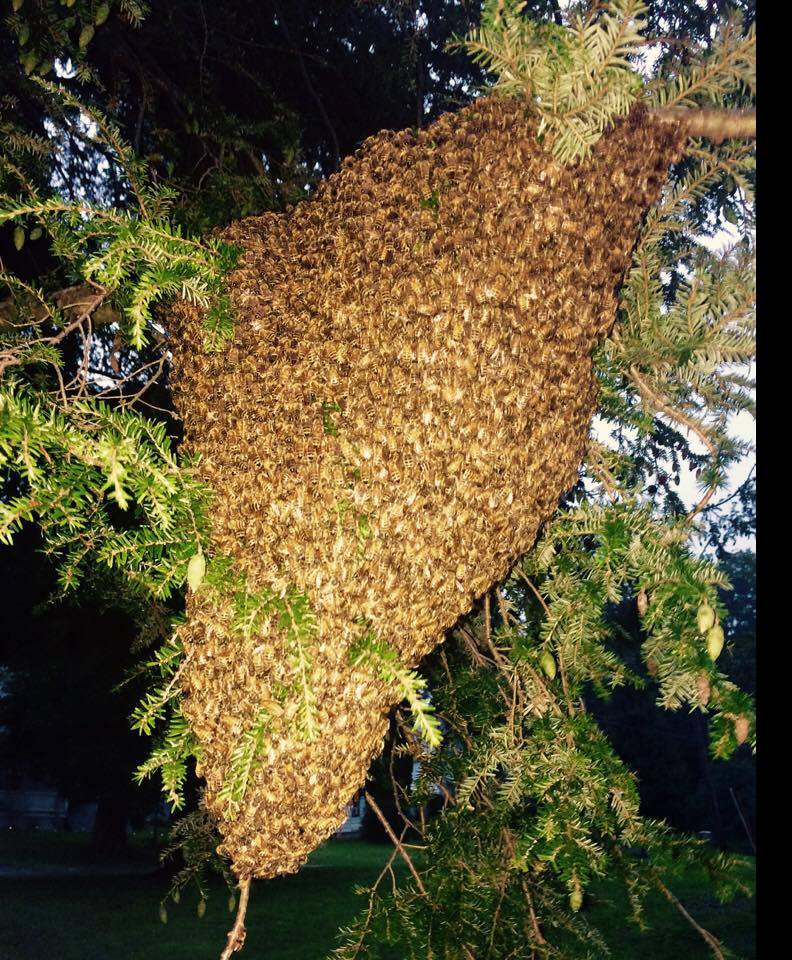 Got a swarm?
We can help! If you have suddenly noticed a large swarm of honeybees on your tree or fence or attached to some outdoor fixture and it is a potential threat to passersby, please give us a call immediately at (570) 468-0045 and leave a detailed message. If you are located in the Clarks Summit area, we can more than likely remove them for free.
We are not qualified, however, to remove honeybees that have already settled into walls, trees, or structures

.
Removing bees from a structure often requires specialized construction experience, power tools, and extended removal time. Removal fees for this type of service varies among beekeepers. If you have a problem with honeybees inside a structure, please contact the Lackawanna Backyard Beekeepers at their Facebook page:
https://www.facebook.com/lackawannabackyardbeekeepers/
. They can direct you to a specialist.
---
Need an interesting speaker for your classroom or event?
Beekeeper's Garden is available for educational talks and demonstrations June through October. Past demos have included educational programs for the Everhart Museum, Frances Slocum State Park, local schools, and various community organizations. We are also happy to present honey tastings for your special event. As an employee of Kelly Educational Services during the school year, we already have all the necessary background checks in place in order to work with your student group. Pricing varies according to travel costs and organizational needs.
Observation hive available June through September only
. Please contact us with your idea. We love to talk bees! Email the beekeeper at
ellen.mcglynn@beekeepersgarden.com.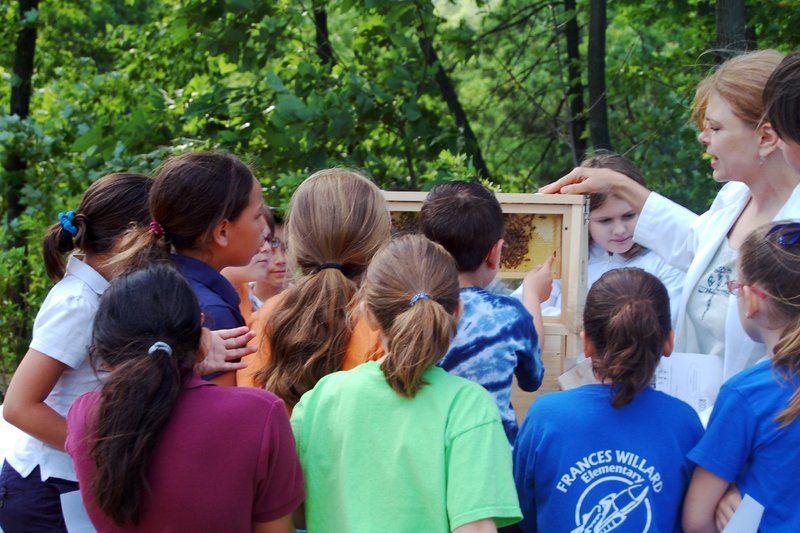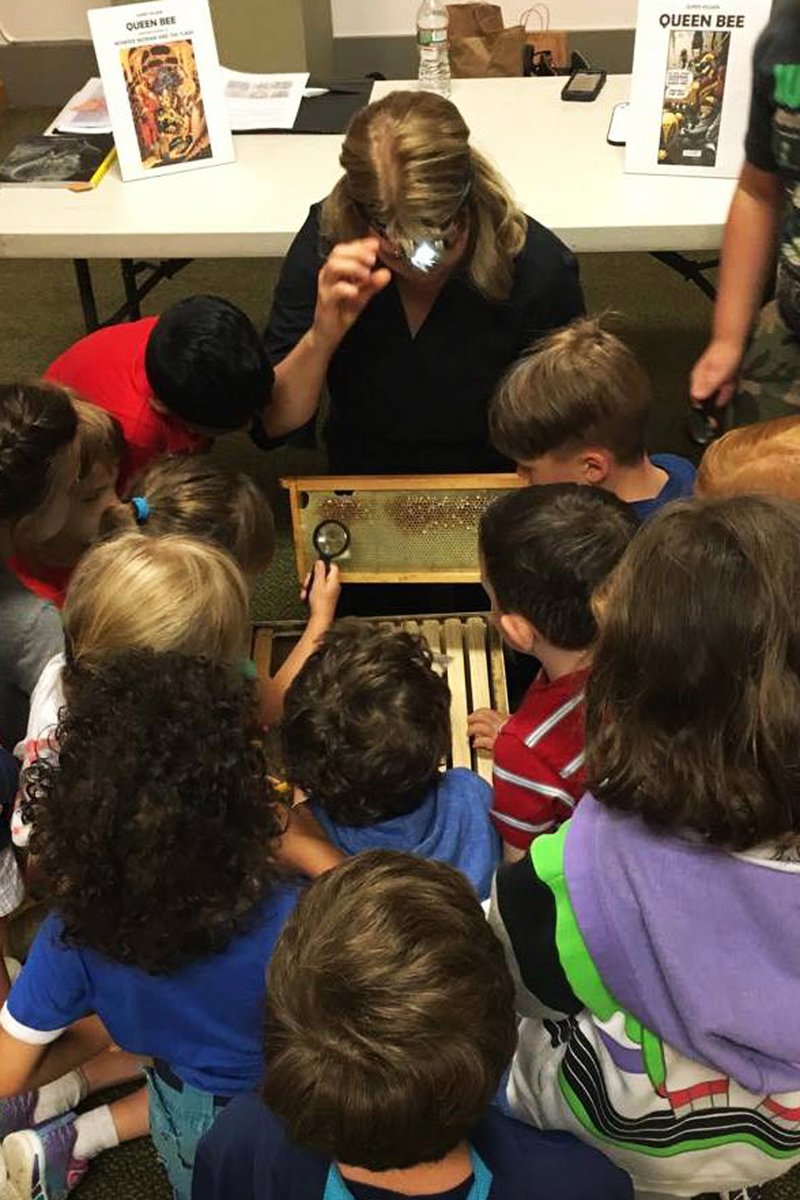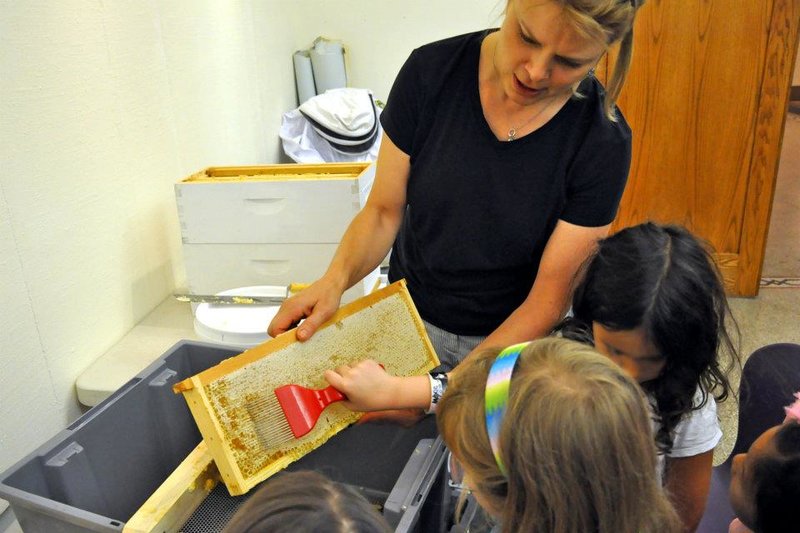 Places you will find us in 2018:

June 26, 2018 - Everhart Museum Adventure Week, Flight Camp, "Drones vs. Drones"
July 10, 2018 - PA Migrant Education Summer Program, Scranton High School, "Bees: From Hive to Table," 10am - Noon
August 18, 2018 - Frances Slocum State Park, "Early American Beekeeping to Present Day PA," 7pm (Campground)
October 14, 2018 - Frances Slocum State Park, Heritage Day, Noon - 5pm