Services

Beekeeper's Garden is available for educational talks and demonstrations June through October.  Past demos have included educational programs for the Everhart Museum, Frances Slocum State Park, local schools, and various community organizations.  We already have all the necessary background checks in place in order to work with your student group.  We are also happy to present honey tastings for your special event.  Pricing varies according to travel costs and organizational needs.  Observation hive available June through September only.  Please contact us with your idea.  We love to talk bees!  Email the beekeeper at ellen.mcglynn@beekeepersgarden.com.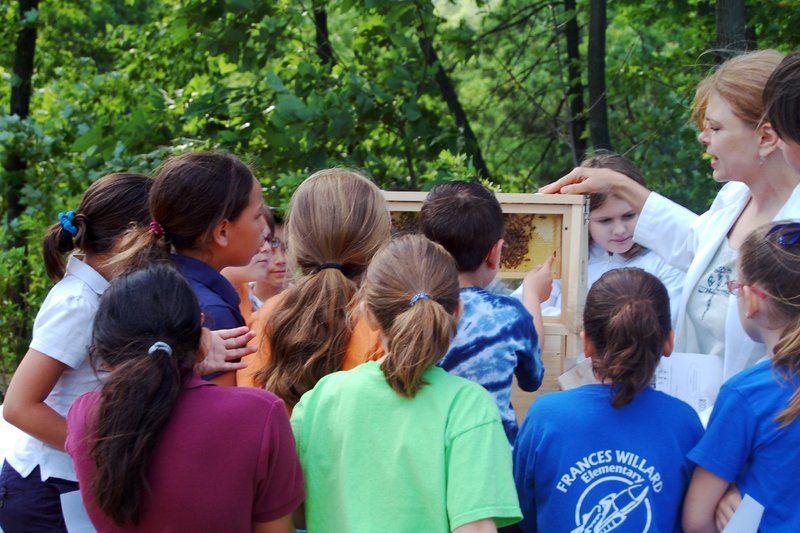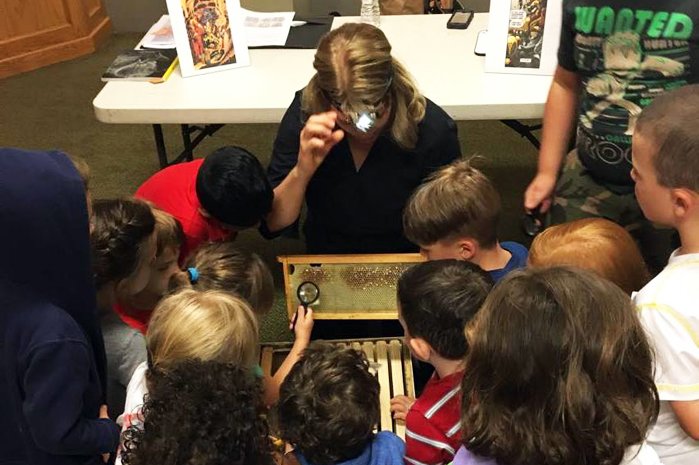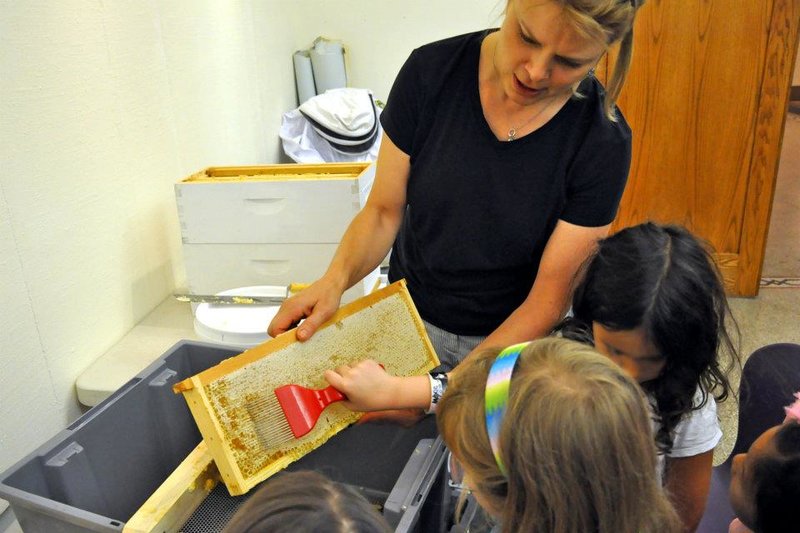 Places we have been in 2018:
June 26, 2018 - Everhart Museum Adventure Week, Flight Camp, "Drones vs. Drones"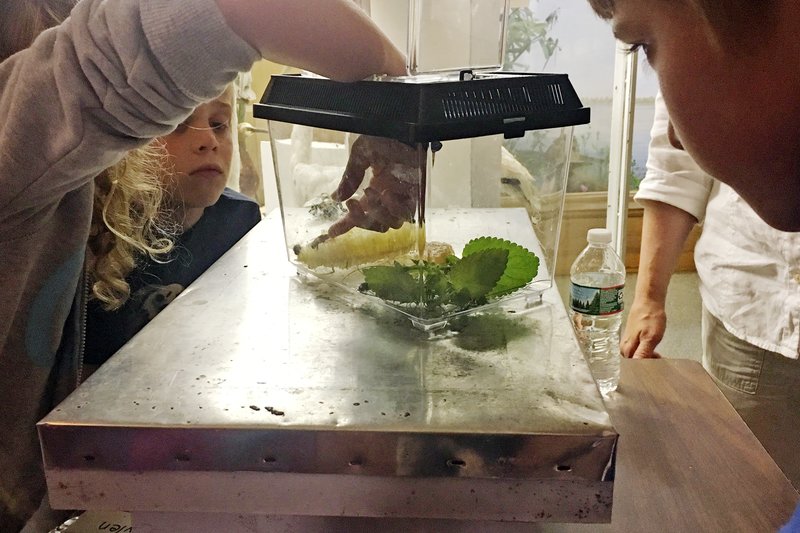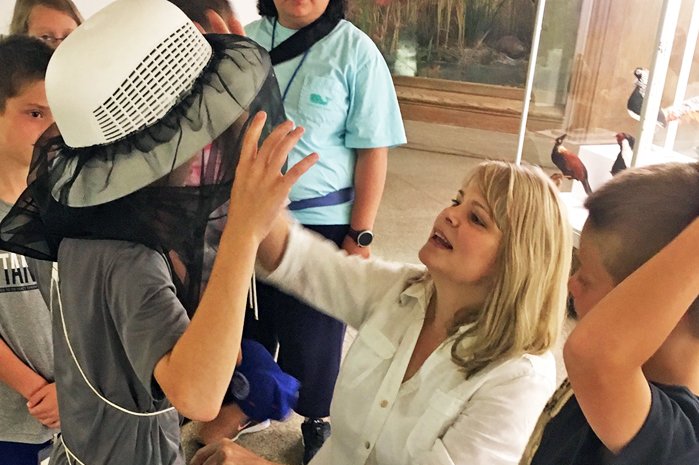 July 10, 2018 - PA Migrant Education Summer Program, Scranton High School, "Bees: From Hive to Table" 
August 18, 2018 - Frances Slocum State Park, "Early American Beekeeping," 7pm (Campground) CANCELLED DUE TO WEATHER
August 26, 2018 - Pocono Jewish Family Festival, Moffat Park, Moscow, PA; 2pm-5pm (Open to the Public)
September 6, 2018 - Cheder Menachem, Luzerne, PA, "How Honey is Made"
October 14, 2018 - Frances Slocum State Park, Heritage Day, Noon - 5pm (Open to the Public)

---
About the Beekeeper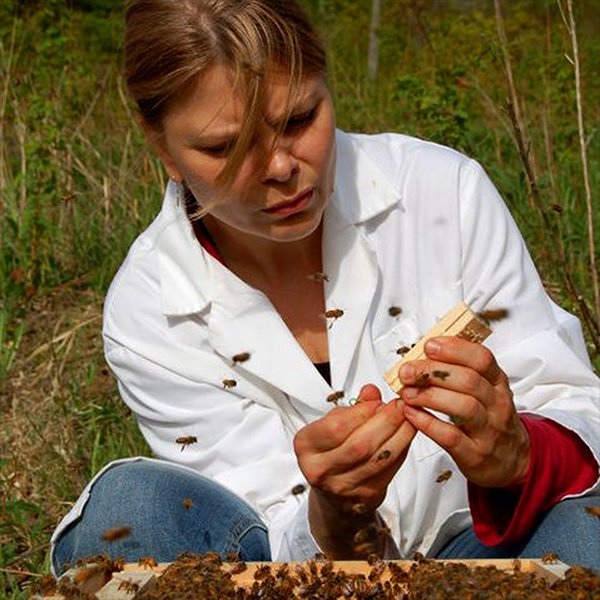 Ellen McGlynn has been beekeeping since the spring of 2010.  She co-founded the Lackawanna Backyard Beekeepers in 2012 and co-managed the club during its inaugural years while also creating her own small business, Beekeeper's Garden.  She received Master Beekeeper training from Cornell University in 2017-18 and is currently beekeeper and adjunct instructor for introductory beekeeping courses at Keystone College, LaPlume, PA.  Throughout the school year, she is a substitute teacher at Abington Heights High School in Clarks Summit, PA.